Cougars bounce back with 52 to 6 rout vs. Middle Creek Mustangs
The team looks to improve to 3-1 with a win over former conference rival Millbrook High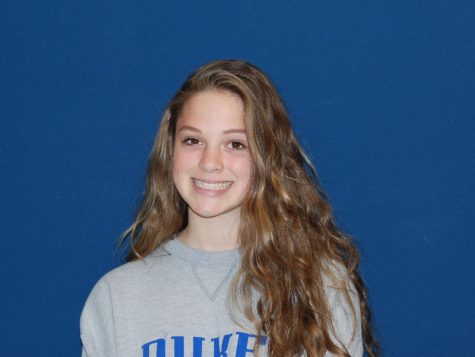 More stories from Sophia Fuller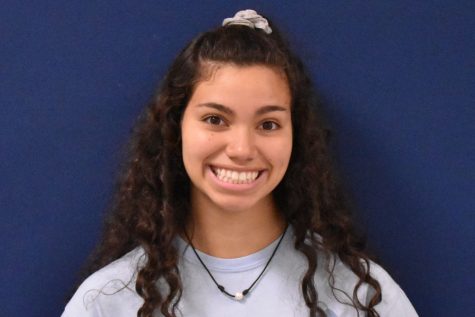 More stories from Jessica Klarman
The opening of the 2019 season saw the football team lose the first game in three years to Cardinal Gibbons Saturday Aug. 24, ending the 45 game winning streak.
As a team, they prepared themselves for the worst outcome, knowing it may not turn out in their favor.
"It was sad, but most of us knew it was going to happen, so we braced ourselves for the moment," senior linebacker Hezekiah Foster said. "Everything doesn't last forever, so we were prepared."
Senior running back Maquel Haywood reflects on how he feels he played in the game.
"I never feel like I do enough, especially since we didn't win. I felt like I didn't do enough," Haywood said. "But this isn't a me team, it isn't a me sport. It has to be collective, so I feel like we didn't do our job as a team."
After more than 18 players from the starting lineup graduated last year, the coaches had what seemed to be a new team.
"The team has changed in that we have lost a lot of experienced players who had been the leaders of our team for the past few seasons," coach Hancel Phipps said. "We had numerous new starters on both sides of the ball who were getting their first real varsity experience last Saturday."
Monday's practice, being the first one after the loss, was different than any practice the players were used to.
"I'd say it was kind of monotoned, considering the coaches haven't lost in a while," Haywood said. "It was kind of like we were putting our minds away from Saturday, but still trying to correct what we did wrong."
Not only was practice a little out of the ordinary, but the atmosphere in the locker room after the game changed as well.
"It was different. When we first started off it was like yeah we are still undefeated. Now, it's like we just took a major step back," junior defensive back Kahlil Watson said.
The players know what they did wrong, and what they need to improve on to get back on top.
"I wish we were more focused. We would've had more intensity and physicality. If we did those things, we would've won the game," Foster said.
"I think we need to execute better on third down, execute better on special teams, and just play physical and more aggressive," senior linebacker Cj Onuoha said.
The boys said they were prepared for Gibbons based on the film, but as in any game there's always surprises.
"They did what was expected, but they did do a lot more running. That doesn't take away from why we lost or anything. We should have just adjusted to it," Chance Smith, senior defensive back said.
Many kids from other schools were excited to see the streak end and took the loss as a means to celebrate.
"We don't really worry about what other people say. We just try to focus on ourselves and play our game," senior quarterback Noah Douglas said.
After the hard loss, the team put it behind them to prepare for future games.
"We were very supportive, trying to pick each other up, but we knew we needed to regroup and focus for the next game. I feel like it was needed as a wake up call for us," Onuoha said.
The new focus wasn't immediately apparent when the Cougars visited Clayton Aug. 30. The boys quickly found themselves down by 10.
However, the deficit was short-lived as the Comets failed to score again and fell to the Cougars 42 to 10.
"It felt great to win because we bounced back from the loss at home, and we were on the road in a tough territory, so it felt good to come out on top," Onuoha said. "Especially how we started and bounced back from the first half, to win the second half."
And the team kept the momentum into Monday's rescheduled game vs. Middle Creek, blowing out the Mustangs 52-6.
The win marked the second straight game that the points scored by the offense increased (42 to 52), while the points allowed decreased (10 to 6).
After the Clayton win, junior cornerback Triston Spencer said, "I feel like we are getting back to how Wake Forest is."
Against the Mustangs it certainly looked like it, and the Cougars look to maintain their form Friday Sept. 13 against a Millbrook team that earned its first victory last Saturday.
Leave a Comment