Trentini Foundation Announces 2022 WFHS Finalists
The finalists are guaranteed at least $1000 in scholarship money.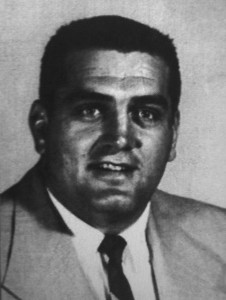 Every year seniors involved in athletics can apply for the chance of winning the Trentini Scholarship. The scholarship awards five students a $1,000 prize and one lucky student a $30,000 scholarship. 
The Trentini Scholarship has several steps to help determine the six winners. The first step of the application process is to write a personal essay. If applicants move forward from that round, they then must prepare themselves for interviews with a panel of judges.
This application process poses different challenges to the applicants. Due to the competitiveness of the scholarship, some students may feel as if they must make their interviews and essays perfect.
"The stresses that came during this process were trying to figure out how to word the essays during the application process. I've written so many essays for college. I was kind of burnt out on writing essays," senior Preston Spencer said.
Senior Parker Bowman finds that waiting to hear the results is the most stressful part of being an applicant.
"The waiting is always the most stressful part," Bowman said. "It was stressful trying to balance college applications, scholarship applications, schoolwork, extracurriculars, but once I submitted the application, the waiting to hear back was stressful."
Some students find the selection process rewarding. There hasn't been an African-American female Trentini winner since the 1970s, and senior Chloe Alston hopes she can break that streak.
"It would prove the ability that I have as a minority and hopefully leave a lasting impact on my peers and future finalists," Alston said. 
The financial aid provided by the scholarship benefits students by alleviating the burden of the expenses of college. These expenses can deter students from reaching for their highest academic aspirations.
"What excites me the most about this scholarship is how it will support my education aspirations and allow me to not have to worry about the financial burdens of paying for college," Alston said. "I will be able to focus on being a student and active community member instead of having to pick up jobs and divide my focus from school."
Senior Nick Hottell plans to attend the Honors and Accelerated Research Program at the University of North Carolina at Chapel Hill and hopes to pursue medical school. Alston wishes to receive an undergraduate degree in Biology and a master's degree in Public Health. Spencer plans to attend North Carolina State University (NCSU) and graduate with a degree in Animal Science. Bowman also plans to go to NCSU, but wishes to pursue engineering. 
WIth this level of higher education, these finalists hope to create a lasting impact on the world.
"My ultimate goal in life is to create a nonprofit medical organization or practice that provides top-quality health care to people from lower socioeconomic backgrounds or that don't have access to comprehensive healthcare," Alston said.
Along with the competitive application and selection process, finalists must remain motivated and keep their hopes up. For Hottell, he must remind himself that it is now or never.
"Staying motivated is easy when I think about how we only have one shot at this life, so we should live the best life we can within our own means," Hottell said. 
Alston, on the other hand, finds her motivation within family members close to her.
"I keep myself motivated by constantly talking to my mother and other figures who give me encouragement and remind me of my success every day. They remind me that if I don't win this scholarship, then it doesn't reflect on myself as a person and that I will be successful and reach all my goals no matter what path I take in life," Alston said. "Surrounding myself with positive people as well as continuing to work towards my goals are what keep me going. I know I have nothing to lose and so much to gain."
Bowman finds her motivation from a similar source.
"My main motivation is I want to be a good role model for my little sister and be able to take some stress off my parents by earning scholarships to pay for college," Bowman said.
All of the finalists have achieved something of high honor, and they are proud to represent the school. They have come a long way since they stepped foot in high school for the first time.
"I know freshman Nick would be proud of the person he is today. I've had a lot of personal growth throughout high school, becoming more comfortable with my identity," Hottell said.
"Being a finalist is a super amazing opportunity. I feel lucky to represent not only the school, but also my teams and clubs I am a part of," Bowman said. "This is an amazing culmination of the past four years of work I put in, in and out of school."
For Hottell, recognition is its own kind of reward.
"Everyone who is advancing as a finalist has worked hard, and seeing us get awarded for the merits we've achieved over the last four years is very satisfying," Hottell said. "It makes it feel like we're being appreciated for the things we've accomplished. Our hard work has paid off."