Jensen Abhau, Video Editor
November 28, 2018 • No Comments
With eyes on success in their upcoming season, the boys' varsity basketball team aims to make many improvements in the weeks leading up to their first conference games. Coach...
Recent Sports Stories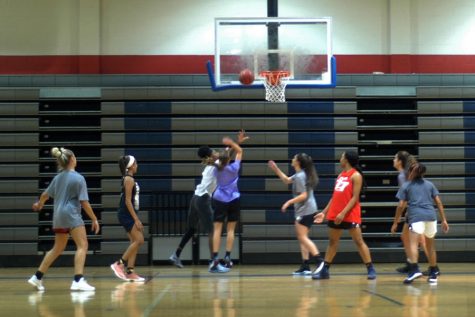 Girls' basketball aims to improve on past results
November 28, 2018
As winter sports begin to kick off non-conference play, girls' basketball coach Patrick Surles and...
Boys' wrestling preparation towards upcoming fall season
November 28, 2018
Where there's a will, there's a way. Wrestling Coach Andy Shrader speaks on his expectations for...
Mikaela Keldsen, Online Editor
December 6, 2018 • No Comments
The Wake Forest DECA chapter traveled to Raleigh to compete in districts competition on Nov. 28. Here are the results: Top test score(s) Top role play(s) Top...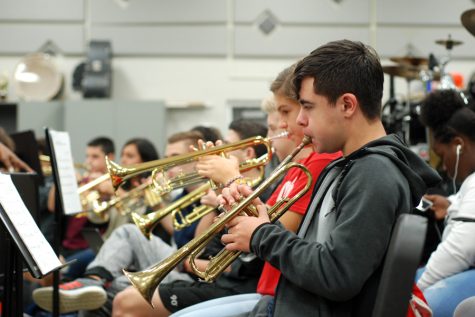 Justin Kuropas, Assistant Graphics Editor
November 1, 2018 • No Comments
Perhaps unknown to the majority of the school, the Marching Band, Wind Ensemble, Concert Band and Orchestra classes have been working for weeks without an essential part of...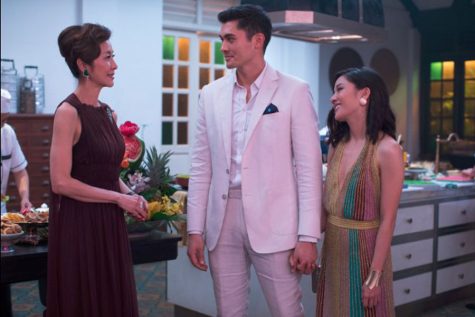 Liz Wilburn, Staff Reporter
October 2, 2018 • No Comments
The new hit Rom-Com, "Crazy Rich Asians" based on the book by Kevin Kwan, puts a modern and hilarious spin on the classic story of a fairytale romance made complex when...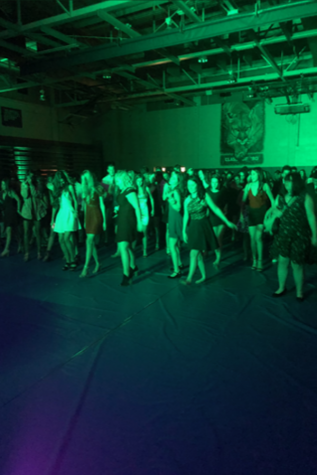 Morgan Johnson, Staff Reporter
November 6, 2018 • No Comments
Students have complained about not having an event in the fall for everyone, but this year that changed with the fall formal dance. After years of not having a dance, SGA...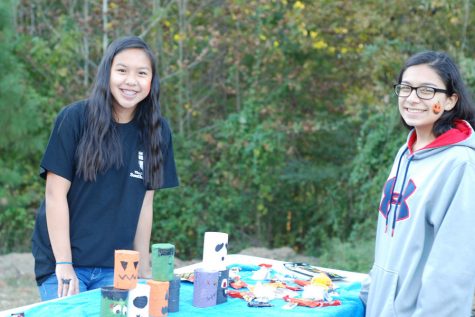 October 29, 2018 • No Comments
On Wednesday Oct. 24, FCA clubs at several area high schools sponsored a night out for students in Trentini Stadium. Here are a collection of images from the event.
Loading ...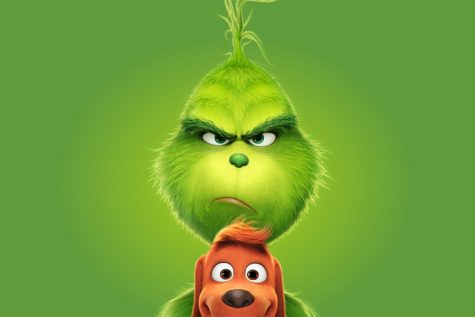 Carley Parrish, Staff Reporter
December 18, 2018 • No Comments
"The Grinch," a new remake of Dr. Seuss' short story, "How the Grinch Stole Christmas," shows desperate writers trying to exemplify a more contemporary version of...
Recent Sports Scores
Tuesday, December 4

Varsity Boy's Basketball

WF 54 - Enloe 51

Tuesday, December 4

Girl's Varsity Basketball

WF 49 - Enloe 38

Monday, December 3

Varsity Girl's Basketball

WF 53 - Garner 61

Saturday, December 1

Basketball

WF 55 - D.H Conley 65

Saturday, December 1

Basketball

WF 43 - D.H Conley 48
Forest Fire Print Edition
find more print issues at issuu.com/forestfireonline
Forest Fire Special Senior Issue