FFA Competes In Livestock Judging
Team took 24th place out of 100 teams competing in the Senior Division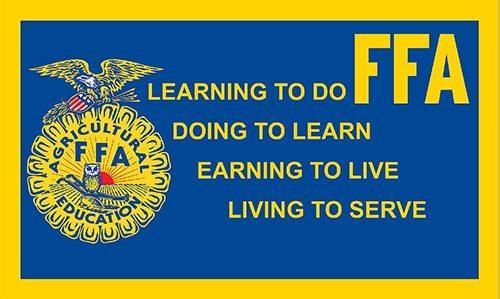 Six students competed Nov. 30 in the State Livestock Evaluation event for FFA.
In the Junior Division, the team placed 83rd out of 98 teams. In the Senior Division, the team took 24th out of 100 teams.
The students worked for weeks preparing for the event. 
"I practiced with my team and teacher every day after school, and we judged animals how we would during the event," sophomore Zoey Fisher said. 
Most of the students' favorite memories from the event were just being around the animals.
"Being able to be with the livestock, and being able to experience things I'll never get to do again," junior Emory Hamm said. 
The students' main complaint was the weather. 
"I layered up, but it was still freezing," junior Nick Donaldson said.
Hamm noted one difficulty the team encountered
"The biggest struggle was probably being able to see the cows' muscles and being able to identify the cows," Hamm said. 
Many students got involved after their experience taking Animal Science.
"I thought it would be fun to see what I knew about the animals I learned in class," freshman Adelae Petersen said. 
While students performed well, they still had areas for improvement. 
"I think I could've practiced more, and been more prepared," sophomore Hannah Spencer said. 
Leave a Comment