UNC system schools to require new entrance requirements affecting 2014 applicants
Beginning with the junior class, students wishing to attend a UNC system university will face new requirements.
Applicants must have a GPA over 2.6 and have passed a math course higher than Advanced Functions and Modeling starting fall of 2014.
Teachers, administrators and counselors successfully built a plan to aid all affected students, especially juniors, to make sure they are on a path to meet these requirements.
Principal Patti Hamler said that counselors are reviewing students' individual schedules and meeting with those students that plan to apply to UNC universities, as well as holding informational meetings with teachers, students and parents.
Junior Lexi Hill is among those affected.
"I met with my counselor, and we fit AP Stat into my schedule for next year, so I'm not nervous myself, although I am nervous for those who don't know about these requirements."
The requirements have caused other students to reconsider their senior year course selections.
"I am planning to apply to UNC schools, and now that I am aware, I will need to reevaluate my schedule," junior Sarah Flannagan said. "I wasn't planning on taking a higher math my senior year, but now I will really need to consider a class like AP Stat."
Before, Foods I and II could count towards a completed math course at UNC system schools.
Hamler said they can no longer be counted as a math credit.
Junior Madeline Murdock, who plans to major in journalism, views the new requirements as an unneeded obstacle.
"I planned to take writing elective and continue newspaper to enhance my writing skills and prepare me for college, although now I have to sacrifice one of those classes for a math course, which I didn't plan on taking."
Leave a Comment
About the Contributor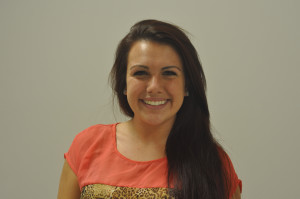 Alyssa Sosa, Reporter
Alyssa is a senior and a new member of the staff.  She also plays on the varsity softball team.  During her sophomore year, she relocated from New Jersey...