Students Experience Italy and Greece over the Summer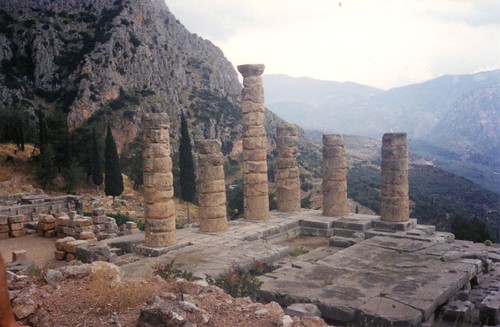 Italy is known for its famous landmarks and scenes. Over the summer, a group of students from our school went to not only to Rome and other parts of  Italy but to Greece as well.
These students felt fortunate to have been offered this opportunity, for they said it was a worthwhile experience.
"It's a good deal. It's a way you can be affordable and still get to experience a lot," junior Maddie Hrubetz said.
In Italy, they ventured to many resort destinations and learned information about the culture.
"We really just went everywhere. We toured all sorts of things. We went to a few museums. We also learned about the cuisine," junior Kensington Norfleet said.
In addition to visiting resort locations, they also visited historically famous monuments and learned more about the history.
"We went to the Parthenon, the colosseum, lots of shops, and we ate a lot. Delphi ruins was really cool," Hrubetz said. "My favorite thing on the trip was the Island of Capri."
For some, this trip was their first experience to the new destination.
"I've been on cruises to the Bahamas but that was my first trip to Europe," Norfleet said.
With the new atmosphere came new customs and adjustments students had to adapt to.
"We had to adjust to eating at different times. Normally, they eat much later than us. And the atmosphere was different," Norfleet said.
Hrubetz mentions different living conditions she had to adapt to.
"To Italy, it was different air conditioning, was not as good as it was here. It is a lot hotter there,"Hrubetz said.
Overall, the students enjoyed the trip.
"It was definitely a great experience, and it wasn't like we had to stay with a class," Norfleet said. "It has definitely opened my eyes to different places like you have seen in the movies and you see in pictures and stuff, but when you actually go there, it's completely different."