Ward attends Chicktech RDU workshop and contest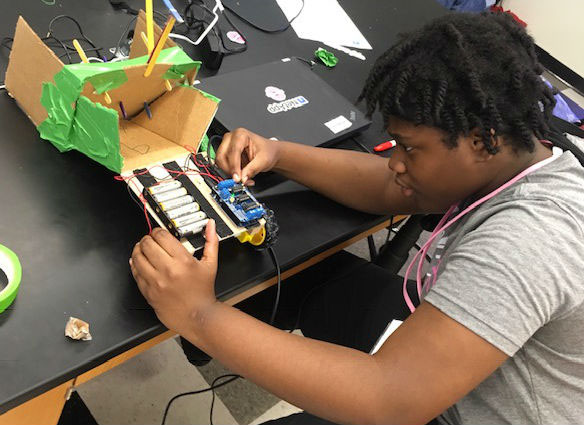 Freshman Lanaya Ward represented both Wake Forest High School and girls interested in technology by participating in the STEM-based program Chicktech RDU, where she designed, coded and created a robot of her very own.
Chicktech RDU is a program that encourages young women to pursue careers in the technology industry. In early December, Chicktech hosted a two-day workshop at Meredith College where high school girls constructed and displayed their own technological products and learned from industry professionals.
"Chicktech was really cool," Ward said. "My favorite part was when we had to test our robots. We also had a contest. I came in third place."
Ward's robot faced some glitches at first.
Ward said, "The coding part was kind of hard for a little while because it didn't do what I told it to at first, but after a while I got the hang of it."