A place to call home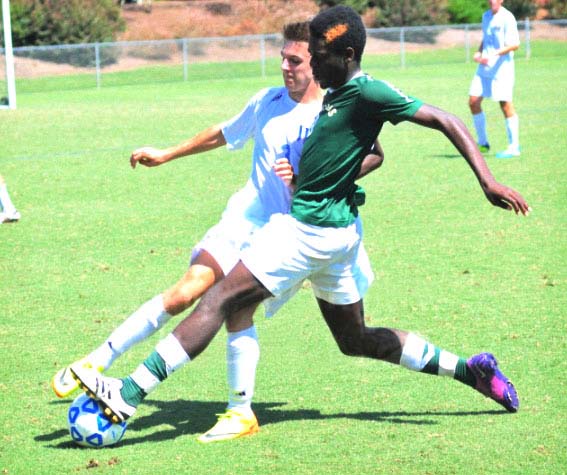 We have recently acquired a new addition, not only to the school, but to the soccer team. Romeo Vonlanthen, originally from Switzerland, has become a part of our Cougar family.
Although he focuses on his studies, he also makes time for the soccer field. Vonlanthen started playing when he lived in Switzerland and has continued playing the sport for five years.
"I love the team, the coaches and the different type of play used here versus in Switzerland," Vonlanthen said.
Transitioning from one country to another can be hard to deal with; however, Vonlanthen said the team has made it easy on him by being so welcoming and open to a new team member.
The team has taught Vonlanthen many things about America, mainly American ways of soccer, but were sure not to forget to teach him the lingo and handshakes used here.
"Romeo is a great addition to our team and has showed me that people can relate through passions even though they speak a different language and come from a different country," senior Andrew Mangeni said.
It took no time at all for Vonlanthen to fit right in with the team. As the team taught him about our culture, Vonlanthen taught them too.
Vonlanthen taught the team that when soccer is played in Switzerland, the players pass more and each move is more deliberate.
Here in America, soccer players do a lot of passing but the passes are longer down the field in order to get to the goal more quickly. Romeo also views soccer here as more like the pro games versus club teams that he is familiar with.
Although Vonlanthen didn't have a say in which school he would attend, he is glad he was placed at Wake Forest and loves every bit of it.
"The things I miss the most from back home are my friends and family, but everyone here treats me so well that it makes it a little easier," Vonlanthen said.
Vonlanthen plans to keep playing and carry his skills on into college. His teammates support him and think he has a good chance of making a college team as long as he keeps his momentum going.
Since Romeo has been nothing but positive, the team has stated that the Cougar family would greatly benefit from more foreign exchange students. Not only would they bring a new dynamic to any sports team, but also a new culture for the Cougars to experience.
Leave a Comment
About the Contributor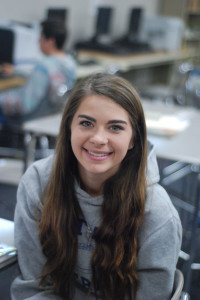 Brandi Norton, Reporter
Brandi is a senior and a new member of the staff.  She is excited to be one of the first-year graduates of the newly named high school.