What do today's students read?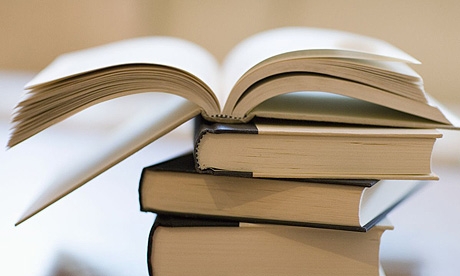 The popular author Dr. Seuss once said, "The more that you read, the more things you will know. The more that you learn, the more places you'll go."
However true Dr. Seuss may be, there's no doubt that over the past two decades the internet and e-readers have made it "rare" to see people checking out books from libraries.
"Sadly, I think that reading is slowly being replaced by technology.
I think that there are a few avid readers still in our world, but mostly it seems that students are obsessed with phones, videos/movies, music, and video game," English teacher Sarah Larsen said.
For those students that are still avid readers despite the growing technology, there are a few ways to be involved in a community of readers such as the Book Club.
Senior Emily Wentworth is currently the president of Book Club. Wentworth became a member of Book Club when she was a freshman to meet people.
"Book Club was an oppurtunity to connect with others that shared my interest in reading. I feel like being a member of this club has helped keep my interest in books and also helped to improve my grades in English class," Wentworth said.
Wentworth thinks that joining book club would be beneficial for all students.
"Book Club is a great way to be involved. We have about 15 members, and we meet every Friday in the library. We have monthly book themes depending on holidays. It's fun talking to people who don't think reading is weird," Wentworth said.
Ever since the wave of books like the "Twilight" series, book series like "The Hunger Games", "Divergent" and "Mortal Instruments" have become popular among not only teens but adults as well.
"It seems that the Science Fiction genre is really popular right now, lots of imaginative plots going on," Larsen said
Along with vampires, another popular fantasy creature taking over is the zombie. Books such as "Apocalypse Z: The Beginning of the End", "World War Z", and "Can You Survive the Zombie Apocalypse?" are making a breakthrough.
"Books with zombies or ones that have a dystopian feel are most popular," Librarian Amy Myers said.
Many studies have shown that not only does reading improve one's vocabulary and comprehension skills, but one's social skills as well. According to author Anne Murphy Paul, reading great literature "enlarges and improves" us as human beings.
"I have always thought that the more you read, then the better you write. Reading keeps your mind active. Personally I think that reading can be a nice escape from the 'real world'," Larsen said.
From articles, novels, and magazines to textbooks and workbooks, books have made an impact on our society.
Myers said, "Books will always be with us. The form may change from paper to electronic, but people will always read for pleasure. As long as imaginations exist, books will exist."