Box-office Revenues Down Sharply For 2022
Many teens are content with streaming only and skipping the traditional theater experience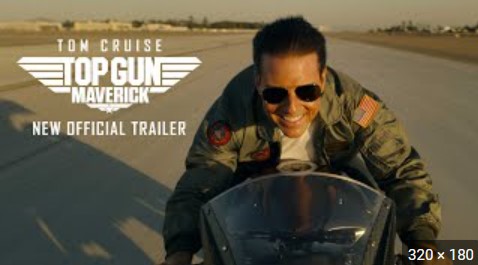 For years, people have enjoyed going out to movie theaters, buying popcorn and watching a new movie. The movie theater industry has been around for a while. However, due to the abrupt increase in streaming platforms, we might be facing the decline of this business.
According to IndieWire (Theater Audiences Shrank by Half in the Last 4 Years. Can Movies Get Them Back?), movie box office totals for 2022 fell just short of $7.4 billion domestically and $26 billion worldwide. Reporter Tom Brueggemann noted that totals fell short of even the weakest projections, at about 20-25 percent below what models forecast.
To put declining revenues in further context, the same article notes that the domestic box-office total for 2019, the last full pre-pandemic year, was $11.3 billion and 2018 was $11.9 billion.
Junior Olivia Morgan has been going to movie theaters for as long as she can remember.
"I've definitely noticed myself going to theaters less and less recently," Morgan said. "I used to go a lot when I was a kid, but I don't really anymore."
During the pandemic, like everything else, movie theaters shut down. Film lovers had to switch to streaming platforms in order to watch new releases. 
Senior Mari Zellmer noticed this change and chose to see the positive in it.
"I honestly prefer watching movies at home," Zellmer said. "Going out to movies is fun, but I don't really feel like I have to after the pandemic."
Although many people prefer streaming and its efficiency, others miss the tradition of movie theater outings. 
Junior Jonathan Workowski enjoys movie theaters, and over the pandemic, he missed the experience.
"I miss the vibes of a movie theater," Workowski said. "Going out with your friends and buying expensive popcorn is part of the experience."
Although the industry of movie theaters has opened back up, the increase in at-home streaming may be leading to the decline of the business. 
"I know they're back open, but I'm probably just going to stick to streaming because it's easier," Zellmer said. "I don't mind waiting a couple months for a movie to be released on Netflix."
As we've seen in recent releases, movies that play in theaters while simultaneously releasing on streaming platforms tend to not do as well in theater earnings.
"I remember when Black Widow came out, I really wanted to watch it, but I didn't see it in theaters because I could just buy it on Disney Plus," Morgan said.
With 2023 just beginning, time will tell whether or not the movie theater industry is facing its end.
"People may not want to admit it, but movie theaters will always be better than streaming," Workowski said.
Leave a Comment