Commemorative Shirt Honors Graduate Ariana Debose
Staff and students can purchase the shirt that celebrates Debose's Oscar Nomination for her role in West Side Story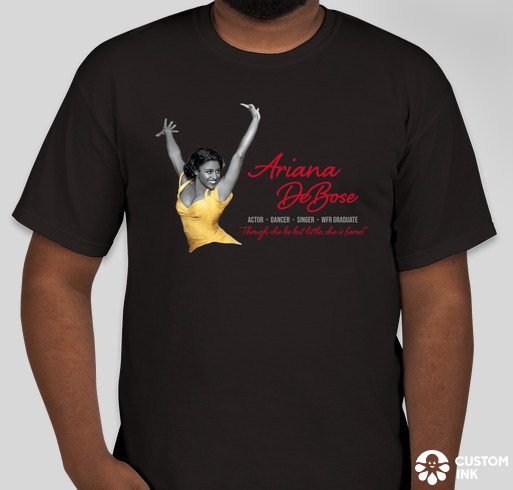 As Wake Forest High School student Ariana DeBose gains recognition in the film and theater industry for her success with West Side Story, members  of the Wake Forest staff designed a t-shirt to show the school's support for her.
Victoria Crouse, graduate of and an English teacher at Wake Forest, has been a long time fan of her former student.  
"Well, I am very proud of the work she's done over the years. She's come a long way, and she's worked hard, and given all of the awards and success she's gotten, I thought it was a great opportunity to show support for her here at the school," Crouse said. 
In the front, the t-shirts have DeBose's image from her role playing Anita in West Side Story. The back has a list of her Broadway and film credits. 
"The link went out to teachers. They can share it through their clubs if they wanted to do that. But we are keeping it off social media, because we don't want the general public to get it. It's really just because she's a graduate of our school, so it's one of those things that's more word of mouth, but students of course would have a chance to order it if they wanted to," Crouse said.