Pandemic Delays Driver's Licenses and Permits
Even with DMV offices reopened, many teens face delays fulfilling this traditional rite of passage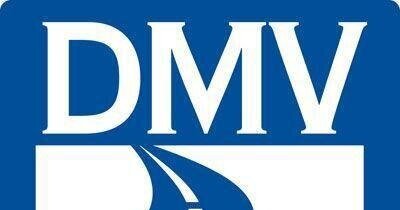 Most teens are eager to take a trip to the DMV for their driver's license as soon as they turn 16. However, due to the unexpected shutdowns from the pandemic, those wishes to get a license were put on hold until very recently.
It hasn't just been licenses that were delayed, permits were delayed as well.
"The delay in not having my permit has definitely caused negative feelings," sophomore Zenon Kuropas said. "As it has now been more than six months since I have taken the class or done anything related to Drivers' Ed, I definitely feel as though now it won't be as easy to get my permit with the long break." 
Being unable to obtain his permit has also delayed Kuropas' license by several months, which means he won't be able to get a parking pass junior year. 
He isn't the only one affected, for other students have similar setbacks. 
Junior Kalea Simpson says the delay was stressful for her parents because she is now unable to drive by herself to work without a license. Simpson and her parents are not alone in that frustration.  
"It was frustrating because I was supposed to get it multiple times, and it kept getting pushed back," senior Dakota Pietrowski said.  "I was very annoyed because my parents kept complaining about driving." 
Since the recent reopenings of DMV locations, it is a scramble to finally get a license/permit, and both the DMV and driving schools are exceedingly backed up. 
"I was supposed to get it in March," junior Kinsley McDonald said, who went to get her license after the reopenings. "I didn't expect it to be so busy or have to wait." 
"It was hard to get a spot to get my license because almost everything was booked. I ended up having to go an hour away from my house," senior Fatima Elhanouch said.
Currently due to Covid-19, the DMV has temporarily postponed the road test as one of the requirements to acquire a license. 
The DMV also follows other safety protocols as it seeks to resolve the back-log of teens looking to get permits and licenses. 
"You were only allowed in if you had an appointment, no walk-ins. Only a few people were allowed in at the same time, and you had to wear a mask," senior Sofia Fa'atiliga said.
Another struggle is actually getting into the DMV. Although Fa'atiliga was eligible to get her license in May, she had to wait until July to get it. 
A number of other students are scrambling to find open appointments to get their licenses. 
"I have my permit right now, but I won't be able to drive by myself until junior year, so that means I wouldn't be able to get a job, and back and forth from school with after school activities and sports," sophomore Olivia Dyjewski said. "It will not feel good to not have my own schedule and responsibilities, especially when everybody else has theirs. It takes away the fun part of seeing friends and going off-campus for lunch."