FCCLA Members Earn Honors At State Leadership Conference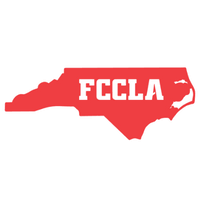 Seven members of the Family, Career and Community Leaders of America (FCCLA) competed in the State Leadership Conference March 28-30 bringing home several honors.
Three students earned Gold for their projects. Anna Kuga and Nora Schell were awarded for their project in the Hospitality, Tourism and Recreation category. Aliyah Hamim won for her project in the Teach and Train category.
Paige Tolbert took home the Silver award for her project in the Job Interview category, while three students earned bronze honors: Chloe Alston for Public Policy Advocate; Elizabeth Emery for Job Interview; and Kenall Merritt for Fashion Construction.
The winners will next compete in California for nationals this summer.