Student trainers play critical role
Behind every great sports team is a great sports medicine program. Without these silent heroes, high school athletes could not succeed.
Helping tape up players for the game, getting water and bringing down equipment and setting it up is all part of the students in sports medicines duties.
During the game the sports med. team helps Rebecca Jones, athletic trainer, heat and ice players and get supplies that are needed.
Anyone interested in joining the sports medicine program contacts Jones.
Getting involved with the sports med. program here at school has influenced students to have a passion for sports medicine.
"I want to be a physical therapist. When I took sports medicine II, it got me really interested in this field," Campbell said.
Part of what made sports med. appealing to Campbell was that it gave her the ability to help others as well as enabled her to learn more about athletic training.
Senior Matt Kirby, who plays varsity baseball, also has an enthusiasm to learn more about how to help injured athletes.
"My favorite part is learning about injuries because I'm an athlete, so it is good to know what is serious and what is not," Kirby said.
Jones has taken over the role as head of the sports medicine program since Rick Baker took a medical leave of absence earlier this year.
Jones said it has been "crazy" without Baker here, but she has powered through and tried her best to keep things running smoothly.
The spark of interest in Jones came from when she was an injured athlete in high school.
"I was always getting taped up so that influenced me to get involved," Jones said.
Jones has been in this field since she was a student. With knowledge and practice over 20 years in the making, Jones has experienced many things in the sports medicine world.
"The most rewarding part is seeing someone who is hurt get better," Jones said. "It makes me feel good to see athletes get back to playing."
Leave a Comment
About the Contributor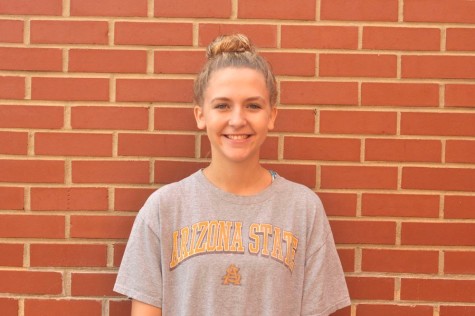 Julia Collner, Photo Editor
Julia is a senior and is currently serving her third semester on the staff.  She is the Photo Editor and plays lacrosse.