Program nurtures student leadership
Training the leaders of the future, Career Development Coordinator Susan Tyson leads Youth Leadership Wake Forest.
The students meet once a month, giving them the opportunity to meet people like government officials and business owners.
"What really got me interested is when I met a whole bunch of business leaders. One of them leads the YMCA," junior Taylor Jones said. "He was interesting because he works with a lot of children, and with that he has to have a lot of programs, and he has to run them all at the same time. I want to be able to multi-task like that."
The program affects more than just students.
"Networking allows them to open doors for school and service organization opportunities," Tyson said. "They are able to contact the people that they need and be able to actually have a greater amount of resources to allow them to lead and lead others."
Many of the students that have graduated from the program in the past have started organizations or held events, showing their newfound leadership skills. Graduate Jacob Jacobs, for example, held a bowling for the blind event after graduating from the program.
"They would have not had that opportunity until Jacob stepped up to do that," Tyson said.
The newly launched Wake Forest Juniorette Club started by seniors Angela Clayborne and Patricia Henn is another example.
"Because of Youth Leadership Wake Forest I actually learned about Juniorette Club at one of the meetings. And because of Youth Leadership Wake Forest, I learned a lot of leadership skills that helped me prepare to actually start a club," Clayborne said.
The students are also able to come in contact with students from other schools. Many local high schools value this as well. Heritage High, Wakefield, High and Franklinton High all have similar programs.
Jones said, "The best part is just meeting new people because you meet more people who are like you who want to have leadership in the communities."
Leave a Comment
About the Contributor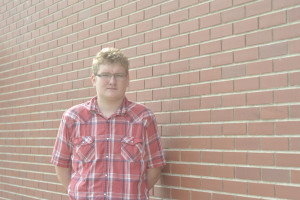 Isaiah Lindsey, Opinion Editor
Isaiah is a senior and this is his first year on the staff.  Outside of newspaper, he plays guitar at a studio in downtown Wake Forest.