Lauren Giles Selected As Park Scholarship Finalist
Giles is among 112 other finalists who compete for one of 40 full scholarships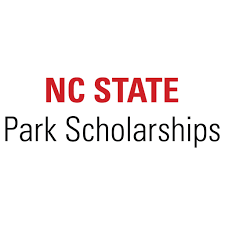 Each year, North Carolina State University awards 40 Parks Scholarships to incoming freshmen. The scholarship is the most prestigious scholarship the university offers. Two seniors were nominated by the scholarship committee to compete to become a 2023 Park Scholar.
The university selected senior Lauren Giles as one of its 112 finalists, meaning she is guaranteed $10,000 ($2,500 per year), and has a chance to earn the full scholarship. Giles was among 500 semifinalists selected from over 2,260 applicants.
Giles was invited to NC State Feb. 18-19 to participate in the final selection process.
Giles was able to hear about the Parks Scholarship through our school's scholarship website. This scholarship money would be able to help her achieve one of her goals.
"Money is a big factor, because I don't want to graduate with debt, so winning a big scholarship makes me want to go to NC State more," Giles said.
Giles plans on majoring in biomedical engineering, which is one of NCSU's most renowned programs.
Students who become semifinalists could win any amount of money, from $10,000 to a full-ride scholarship. Giles had many people who believed in her throughout the competition.
"I was endorsed and nominated by Wake Forest High School, selected as a semi-finalist by NC State and then selected as a finalist by NC State again," Giles said.
Not only does this scholarship grant money to these students, but it also provides many other benefits throughout the university.
"The scholarship comes with a lot of other opportunities such as education enrichment grants, leadership conferences, class retreats and more," Giles said.
Although the benefits are advantageous, applying for this scholarship contest wasn't a quick process.
"You had to submit an application and be selected by the scholarship committee to be nominated to the scholarship, and then once nominated, had to submit an application with two essays to NC State with two teacher recommendations," Giles said. "Once chosen as a semifinalist, you have to have an interview with the Park selection committee. Once selected as a finalist, you have to go to NC State for a weekend to do more interviews and be observed in group discussion and collaboration activities. Also, submit transcripts, head shots and biographies."
Giles doesn't just want this money for her tuition; she wants to use it to better her surroundings.
"I have big goals for giving back to and participating in my community in college, so I feel like this scholarship is an investment, and if I win I will use it to give back through the support of the Park program," Giles said.
The school and staff had their hands in the work of Giles as a student as she takes next steps into her college career.
"I feel super honored to even have gotten this far. I am grateful for my counselors that supported and selected me, and for Mr. Belcher and Ms. Wojo who wrote my recommendations and have supported me throughout the selection process and my time at Wake Forest High School."